CHAIN-LINK FENCING
MANUFACTURING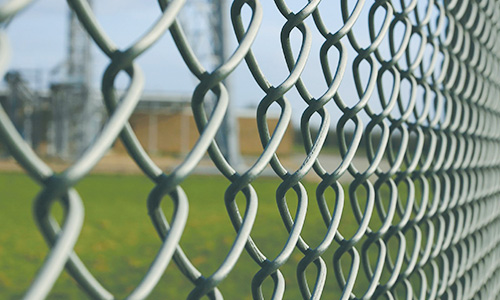 CHAIN-LINK FENCING
Dunes Industries presents a well proven, popular, versatile, cost-effective and easy to erect fencing system suitable for a wide variety of applications like Perimeter Fencing, Security Fencing, Sports arenas, Tennis courts, Golf Courses etc.

Dunes Industries has set up a modern, state-of-the-art production unit in the Sohar Free Zone using the latest Japanese machinery. An efficient management team along with skilled operators and technicians ensure that the products are manufactured according to international quality standards. Company owned delivery vehicles ensure that delivery schedules are strictly adhered to thereby providing customers with a satisfactory, hassle-free experience.


DUNES ADVANTAGE
Dunes Industries offers you the option of Chain Link Fencing fabric made of Plain Galvanised Wire and PVC coated Galvanised Wire.
The fencing fabric is made from wire of varying diameters depending on the application.
PVC Coated GI Wire fabric gives an attractive appearance with its range of colours.
It also has better durability on account of its better resistance to Corrosion, Abrasion, Fading, Weathering, Peeling, Chemicals etc.
PVC coated fencing is primarily available in Green colour. Other colours are also possible based on buyer preferences.
Accessories like Top rail, Line Wires, Line posts, Terminal posts etc and various other fittings required for erecting the fence can also be made available against separate order from buyers.
Dunes Industries has set up its own state-of-the-art machine shop to fabricate various types of Posts and Gates according to customer requirements.
Posts and Gates can be offered with Galvanised finish or with Powder Coated finish, in RAL colours, as per customer requirement.
Dunes Industries is the only manufacturer of Chain-link fencing in Oman providing end-to-end solutions form designing to erection services.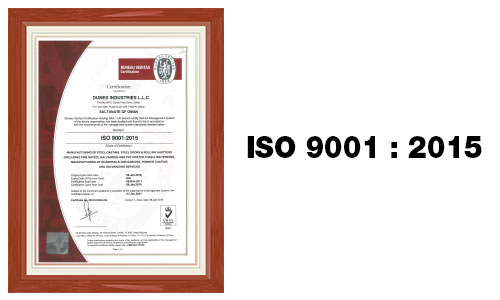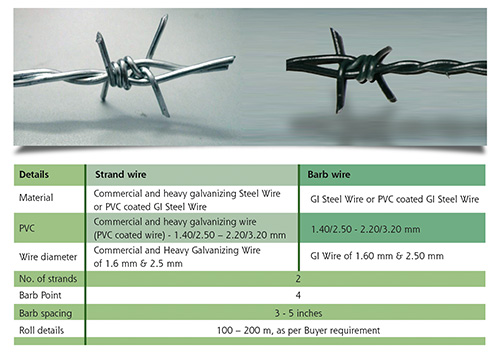 FRAMEWORK & FITTINGS
Proper framework and fittings is a must for every job. Dunes Industries stocks the largest selection of Imported and domestic pipe, tube and fittings in the Middle East to coordinate with our Chain-Link fabric styles, offering a complete fencing solution.

Whether you are looking to complete a small residential job or a large commercial one, Dunes Industries offers the perfect combination of products. Below are just a few examples of coordinating pipes, tubes and fittings available.